This blog is the 2nd in a year-long series on clay modeling.
The Clay
With our manual in hand, it was now time to choose clay.  I had a few factors which greatly influenced my decision.
Cost.  We have over 20 children in our learning community, so cost was definitely a factor.
Curing method. We did not have easy access to a kiln, so air dry or home oven dry were our only choices.
Quantity.  Over the course of the year, it was clear each child (depending on which models families chose to keep) could need as much as 5 lbs of clay.
Appearance.  We want our models to be beautiful.
I was also guided by this paragraph on p. 12 in the A Manual of Clay-Modelling:
21. Terra-cotta clay is the best material for the work. The red clay has the advantage of pleasant colour, and it is also, if properly prepared, smooth and free from grit.
I settled on the 10-pound box of terra cotta AMACO Air Dry Modeling Clay.
Where to Get the Clay
The clay is available through several locations.  You can order it on Amazon, but I found our most economical decision was to buy it locally at Hobby Lobby.  Our store stocks it for $10.95 a box, and I was able to purchase it with a 40% off coupon.
Clay Storage
I first chose to store the clay in a simple Ziploc bag; my clay is still in this bag.  For the children, I made the decision to upgrade to bags with sliders to hopefully minimize the possibility of a bag not being sealed properly and the clay drying out.  If you do this, go with a name brand bag.  I tried to save some money by buying a store brand, and several of the bags quickly failed.  I like the bags as they simplify reconstituting the clay, because you can kneed it right in the bag.  The bags seem to be working for the children, but I may experiment in the future with a recycled plastic container.
Initial Thoughts
So far, the clay seems good.  I have used it to make slabs and several oranges.  It takes awhile to dry (several days), but the models do dry hard.  I have also resoftened hardened clay, though this takes several days as well.  The clay is messy but is also very easy to clean up.  I will most likely experiment with other clays in the future, and I'll share what I find.
Next time, I will share about the tools I have chosen for us to use.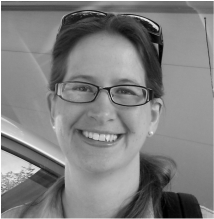 When Dawn was getting ready to homeschool her children, a friend shared with her a Charlotte Mason Education. Overwhelmed, she panicked and ran the other way. It would be a bumpy six-year journey back. In 2014, when a friend started a local Charlotte Mason Co-op and reading group, she finally embraced a Mason education. It took the building of community to provide the motivation she needed for the inspiration of self-education for her family and she continues to be a part of this co-op and reading group, now in their fifth year. She is humbled and blessed to assist others on the journey and helped launch the Charlotte Mason Educational Retreat in 2016. She has also spoken at the Weekend of Living Ideas and Living Education Retreat. Though she cannot see around the bend, she's excited as she looks ahead to the future.