Jason Fiedler
Jason Fiedler has always been a storyteller.  As a distracted child, struggling to find his place in a school system not conducive for a boy with undiagnosed learning disabilities, "storyteller" was rarely used as a positive label.  But now, as founding pastor of Water City Church in Oshkosh, Wisconsin, life revolves around telling the God Narrative – and helping others discover their place in it.  His wife of nineteen years, Amy, has been his patient tour guide on this Charlotte Mason journey that began in 2012.  It is his joy to be called "daddy" by their four children (ages 4 – 12).
---
Amy Fiedler
Meeting Charlotte Mason is an event that Amy places into the same category as becoming a wife and becoming a mother. Each of these events set in motion an ongoing process of growth and change that she never could have imagined at the beginning. Charlotte Mason has grown to encompass so much more than just her homeschool. Since being introduced to her in 2012, she and her husband, Jason, have been intentionally pointing their family of six in a new direction, making small adjustments along the way as they both continue to study her philosophy. Mason's ideas affect the way she parents, how she views her children and others around her, the way she spends her free time, and has broadened her understanding of who Christ is. These are just a few of the reasons she continues to study her philosophy year after year and why she (they) love to attend these gatherings of like-minded people. She's grateful for her local CM community in Oshkosh, WI where she learns and grows in deeper ways through their monthly CM book study group and their CM co-op, The Arbor Guild. She enjoys serving family-style meals, picnics with her kids, identifying wildflowers, knitting wool slippers, local Wisconsin history, and SleepyTime tea before bed.
---
Karen Canon
Sixteen years ago, Karen Canon made the acquaintance of Charlotte Mason and an immediate and profound relationship sprang up as a love for learning and fullness of life were transmitted from the 19th-century British educator to this modern-day homeschooling mom of five, ages 9 to 21. She has never looked back and is eternally grateful to Miss Mason and her colleagues for paving the way for an educational lifestyle that so resounds with the Divinely sanctioned nature and purpose of humans.
With two graduates under her belt, Karen spends her time delightedly sharing in the education and pursuits of her other three children. She enjoys reading, digging deep into the writings of Charlotte Mason, and coming alongside others to confidently live a Charlotte Mason educational life.
She speaks at Kansas City conferences and CMER and leads a local CM study group. You can visit her study group's online home at cme-kc.com.
---

Sarah Lancaster
Sarah Lancaster is wife to one college sweetheart and mama to three fabulous daughters. Homeschooling was never in The Life Plan, but she somehow found herself in 2009, sitting at the kitchen table with a precious kindergartener, ready to "do school." After a year and a half and a whole of lot of reading, she finally took a deep breath and leaped into the AmblesideOnline community. Despite her fears that it would be too hard, too confusing, or too much, educating with Miss Mason's principles infused joy into each homeschool day. These principles have not been limited to the children's schoolwork, either. They have trickled down into parenting, teaching Sunday School, and her own personal reading.
Beyond teaching well, Sarah's passion is to help CM communities expand, both online and in real life. Too many moms feel lonely and isolated. There are beautiful opportunities right now to develop systems of support, friendship, prayer, and encouragement. Online, Sarah has been a moderator on the AmblesideOnline forum since 2012. Off the web, you can find her involved with her local homeschooling group and Charlotte Mason book club. She helped to start Chasing Grace, a Charlotte Mason learning community, where she currently teaches upper-form Shakespeare. Whether it's plays or nature hikes, conferences or community BBQs, it's pure joy to see CM families come and do life together. Sarah is excited to see how the CMER Retreat will open doors for moms to pursue their own learning, build relationships, and encourage each other in this exciting journey we are all on.
---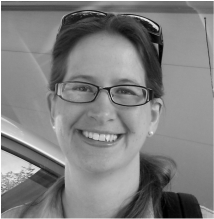 Dawn Rhymer
When Dawn was getting ready to homeschool her children, a friend shared with her a Charlotte Mason Education. Overwhelmed, she panicked and ran the other way. It would be a bumpy six-year journey back. In 2014, when a friend started a local Charlotte Mason Co-op and reading group, she finally embraced a Mason education. It took the building of community to provide the motivation she needed for the inspiration of self-education for her family and she continues to be a part of this co-op and reading group, now in their fifth year. She is humbled and blessed to assist others on the journey and helped launch the Charlotte Mason Educational Retreat in 2016. She has also spoken at the Weekend of Living Ideas and Living Education Retreat. Though she cannot see around the bend, she's excited as she looks ahead to the future.
---
Don Rhymer
Don Rhymer is a Lieutenant Colonel in the U.S. Air Force and an Assistant Professor at the Air Force Academy, having taught Mechanical Engineering half of his 23 year career. He is currently the Associate Dean of Research at the Academy. After getting 3 engineering degrees, he is currently pursuing an M. Div from Reformed Baptist Seminary part-time. Don is the husband of Dawn and father of 5 kids (ages 7 to 15). His family is entering its fifth year of implementing a CM-based education. When he and Dawn took a diagnostic on homeschool curricula several years ago, they independently pegged the meter in the survey for a Charlotte Mason educational model. In the past 4 years, he and Dawn have participated in a CM co-op. Don has been to 3 CM conferences. He recently finished Art Middlekauff's inaugural "Idyll Challenge", in which CM Dads read through all 6 of CM's volumes in 2 years. He has helped his kids narrate readings and has even used elements of narration at the college level in an engineering class. He constantly finds himself seeing CM's principles resonate with truth in so many facets of humanity, leadership, homelife, and any form of education.
---
Gary Alan Taylor
Gary Alan Taylor is Vice President of Content & Development at Axis, a non-profit ministry in Colorado Springs. He is also the Editor in Chief of The Culture Translator, a weekly publication serving over 45,000 parents worldwide. He has 23 years experience working in non-profit leadership and Christian higher education. Prior to joining Axis, Gary Alan helped lead Focus on the Family's The Truth Project and served as Assistant to the President at Milligan College. He has taught over 15 undergraduate courses in American and European History. He has a M.A. degree from East Tennessee State University and B.A. from Milligan College. He and his wife Jennifer have three children and live in Monument, Colorado.
---
Jennifer Taylor
Jennifer Taylor holds a Master of Education degree from Milligan College and has over fifteen years of teaching experience. She has taught at the elementary level in rural, inner city, and suburban communities. Jennifer discovered Charlotte Mason when her eldest child was approaching school-age. Mason's works convinced her to begin homeschooling her three children using the Charlotte Mason philosophy of education. Jennifer has since founded Aspen Grove Educational Community, a community that exists to support local homeschooling families using a Charlotte Mason education. This largely takes place through a multi-age co-op and a monthly book study group,"CM in the Rockies". Jennifer also provides educational services to include evaluations, consultations and tutoring to CM homeschooling families through www.asacrededucation.com.
Jennifer lives with her family in the beautiful foothills of the Rocky Mountains in Monument, Colorado.