We invite you to take part in COMMUNITY, MOTIVATION, self-EDUCATION, and REFLECTION and join us at the Charlotte Mason Educational Retreat, 2019.
WHO?
The CMER Team and the Aspen Grove Educational Community
with
Jason Fiedler
We are excited to announce the 2019 CMER Plenary speaker. We are thrilled Jason and his wife Amy have accepted our invitation to join us.  Jason has been a speaker at both the Living Education Retreat and the Charlotte Mason Institute Summer Conference.  Amy will be joining him for the opening plenary and will also be hosting break-out sessions.
Jason Fiedler has always been a storyteller.  As a distracted child, struggling to find his place in a school system not conducive for a boy with undiagnosed learning disabilities, "storyteller" was rarely used as a positive label.  But now, as founding pastor of Water City Church in Oshkosh, Wisconsin, life revolves around telling the God Narrative – and helping others discover their place in it.  His wife of nineteen years, Amy, has been his patient tour guide on this Charlotte Mason journey that began in 2012.  It is his joy to be called "daddy" by their four children (ages 4 – 12).
---
WHEN?
Friday, February 8, 2019, to Sunday, February 10, 2019
WHERE?
Colorado Spring, CO
The Hideaway
INFORMATION
Registration for CMER 2019 will open in August.  At that time, cost, a schedule, session descriptions, and policies will also be available.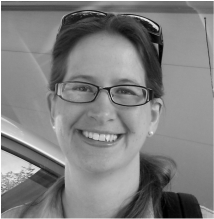 When Dawn was getting ready to homeschool her children, a friend shared with her a Charlotte Mason Education. Overwhelmed, she panicked and ran the other way. It would be a bumpy six-year journey back. In 2014, when a friend started a local Charlotte Mason Co-op and reading group, she finally embraced a Mason education. It took the building of community to provide the motivation she needed for the inspiration of self-education for her family and she continues to be a part of this co-op and reading group, now in their fifth year. She is humbled and blessed to assist others on the journey and helped launch the Charlotte Mason Educational Retreat in 2016. She has also spoken at the Weekend of Living Ideas and Living Education Retreat. Though she cannot see around the bend, she's excited as she looks ahead to the future.