A Gentle Challenge
I have never before set a broad reading goal. For the past five years my goal has simply been to read. For the past two, I have actually kept lists of the books I have read. While I enjoy looking back on the lists and am thankful for all I have read, I think I'm ready for a gentle challenge.
I unintentionally stumbled upon the desire to set a reading goal for the year; it was not a well-thought-out New Year's resolution. At Christmas my brother left a section of his Financial Times lying around. An enticing picture of a stack of books loomed before me on the front page of the Life & Arts section. How could I resist? Before I knew it, I had read Alice Fishburn's article, "What I learnt from reading a year of books by only women." Setting a literary challenge was not new to Fishburn, and the idea appealed to me. With less than a week left of 2018, I was furiously brainstorming and rejecting ideas for my own reading challenge.
At the same time, my mom was eager to share a treasure she had bought for $.50 at a library book sale. "Something I would never have picked up if I hadn't been going to these Charlotte Mason retreats with you," she said. It was The Norton Anthology of Short Fiction, Fourth Edition. Her anthology lured me in. A quick search revealed there are now eight editions, and the book comes in both a standard edition (with over 152 stories from 130 authors) and a shorter edition (with 73 stories from 69 authors). I settled on the shorter sixth edition, as it was available in like-new condition from Better World Books for less than $4.

The Goal
My goal is twofold. First, I will read the anthology in a year, my plan being to read roughly six short stories a month. Then, I will choose a novel from one of the authors featured that month. Six short stories and a novel a month–a gentle challenge. I'm looking forward to the reading adventure of this year and meeting many new authors I would otherwise never have known.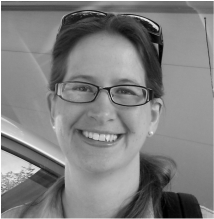 When Dawn was getting ready to homeschool her children, a friend shared with her a Charlotte Mason Education. Overwhelmed, she panicked and ran the other way. It would be a bumpy six-year journey back. In 2014, when a friend started a local Charlotte Mason Co-op and reading group, she finally embraced a Mason education. It took the building of community to provide the motivation she needed for the inspiration of self-education for her family and she continues to be a part of this co-op and reading group, now in their fifth year. She is humbled and blessed to assist others on the journey and helped launch the Charlotte Mason Educational Retreat in 2016. She has also spoken at the Weekend of Living Ideas and Living Education Retreat. Though she cannot see around the bend, she's excited as she looks ahead to the future.