A Year of Clay Modeling
I will be spending the next year in our local cooperative community guiding the handicraft of clay modeling.   I thought it would be interesting to journal our experiences and all those things we learn along the way.  Hopefully, this record will help others as they try the handicraft of clay modeling.  You can find the other posts in this series here.
The Manual
We will be using A Manual of Clay Modelling for Teachers and Scholars by Mary Louisa Hermione Unwin.  I was led to this manual through the Alveary booklist and upon further research, I learned that it actually appeared on the PNEU programmes.  This in and of itself didn't mean that we needed to use the manual, but after I took a look at it and then researching other books, I couldn't find anything comparable.  This left me very comfortable proceeding with Unwin's manual.
Where to Get the Manual
Unwin wrote A Manual of Clay Modelling in 1895, and it is out of copy-right.  It is available for free on Hathi Trust (where you can download individual page PDFs) and Google Books (where you can download the whole book as a PDF), or it can be purchased from Yesterday's Classics or Amazon.
I chose to download the manual and have it printed through Best Value Copy.  This was very economical as it was part of another order qualifying for free shipping.
Wherever you choose to get your manual, I highly recommend you have it spiral or comb bound or put it in a 3-ring binder so it can lay open flat or fold back on itself.  As you work with clay, your hands are going to be quite messy, and you don't want to find your self struggling to keep a manual open.
Once You Have the Manual in Hand
It is good to read the preface and introduction.  If you are pressed for time, skip the preface for now, but do not skip the introduction.
Next time, I will share about the clay I have chosen for us to use.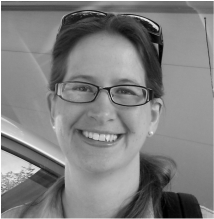 When Dawn was getting ready to homeschool her children, a friend shared with her a Charlotte Mason Education. Overwhelmed, she panicked and ran the other way. It would be a bumpy six-year journey back. In 2014, when a friend started a local Charlotte Mason Co-op and reading group, she finally embraced a Mason education. It took the building of community to provide the motivation she needed for the inspiration of self-education for her family and she continues to be a part of this co-op and reading group, now in their fifth year. She is humbled and blessed to assist others on the journey and helped launch the Charlotte Mason Educational Retreat in 2016. She has also spoken at the Weekend of Living Ideas and Living Education Retreat. Though she cannot see around the bend, she's excited as she looks ahead to the future.